Radicon Bio-Chemistry Analyzer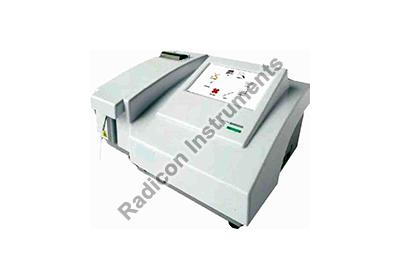 Business Type
Manufacturer, Supplier
Brand
Radicon
Model
RC-38
Photometric Range
-0. 2 - 2. 3 abs.
Click to view more
Product Details
Temperature
0 Degree C - 40 Degree C
Relative Humidity
10%-90 %.
Dimension
33cm in length*35. 5cm in width*12. 59cm in height
Communications connector
RS-232 serial.
Volume
More than equal to 500UL
Screen
240*128 dots graphic LCD.
Lamp
quartz-halogen lamp, 6V 10W
The Bio-Chemistry Analyzer is mainly used for the quantitative analysis of the clinical bio-chemical items; it applies the lamber- law: A=kbc=lg(i0/i).
Among them:a: absorbency, k: aspirated index, b: liquid layer's thickness, c: solution's consistency, i0: incident light's strength, i: transmit light's strength.
According to the above formulas, under the condition of the certain liquid layer's thickness and incident light's strength, as long as test the strength of transmit light which goes through the liquid, so we can calculate the consistency of the solution.
Looking for "
Radicon Bio-Chemistry Analyzer

" ?